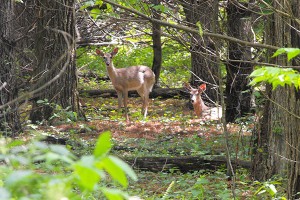 Ashe County is an uncommon place filled with an uncommon scenic beauty. Here you can call your neighbor your friend, listen to the old timers on Main Street in West Jefferson North Carolina talk about the old days, and enjoy a way of life that has been mostly forgotten in so many other mountain regions. Here the wildflowers bloom in the spring, the fireflies dance in the summer, the leaves change to a gorgeous display in the fall, and snowflakes sometimes fall during the winter months; our residents, both part time and seasonal, enjoy the four season to the fullest, and outdoor activities are popular. If you desire peace and quiet, Ashe County is the place for you!
Are you looking for affordable North Carolina Mountain Homes for Sale and tracts of Western North Carolina Mountain Land? Look no further than Ashe County, a gorgeous region of the Western North Carolina Blue Ridge Mountains. Not only is this pristine mountain wilderness still mostly untouched, it is very close to your favorite mountain resort regions in the Blue Ridge. When you buy Ashe County NC Real Estate in the wonderful Ashe County communities and towns like Todd NC, Fleetwood NC, Glendale Springs, and of course, the bustling city of West Jefferson North Carolina, you simply cannot beat the prices of mountain Ashe County Real Estate. Discover the awe-inspiring beauty of the ancient New River NC, hike atop beautiful Mount Jefferson, and enjoy a unique way of life that most only get to dream about. When you buy Ashe County NC Real Estate and West Jefferson NC Real Estate in the region, you will love living and owning your very own mountain retreat in the Blue Ridge Mountains.
While Ashe County is still a mostly rural county, it is only a short drive from Boone North Carolina, the village of Blowing Rock and even parts of Virginia! Several new communities are planned and new luxury, gated neighborhoods are cropping up all over the region. Homes and the land for sale in these Ashe County NC Real Estate listings are at some of the best prices that we have seen in decades, check out gorgeous North Carolina Mountain Homes for Sale and other Western NC Mountain Cabins for Sale in Ashe County within our listings; we are happy to help you whether you are planning to relocate, retire, or simply purchase a mountain retreat here.
Browse our site and learn about all about Ashe County North Carolina. In addition to including our listings of Ashe County NC Real Estate the site has helpful information that you may need should you be relocating, or planning to buy Ashe County Real Estate. Contact us today to begin working together!