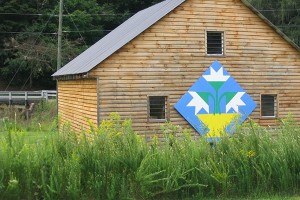 Living in or owning Ashe County NC Real Estate in this splendid Blue Ridge Mountain region gives you the opportunity to be right next door to all of the great attractions and fun spots throughout the county and mountain region. Here you can enjoy places like the Blue Ridge Parkway and the New River NC as well as places like the New River Zoo, the Ashe County Churches of the Frescoes, the West Jefferson Arts District, 2 great Ashe County Wineries and the wonderful mountain vacation attractions in nearby Watauga County. In fact, most all places in Ashe County are within a half hour's drive from places like Tweetsie Railroad, the sprawling and beautiful campus of Appalachian State University and Appalachian Ski Resort in Blowing Rock NC. Check out the affordable, and gorgeous Ashe County NC Real Estate in our listings and let us show you properties that are right outside of the wonderful attractions that people flock to in our region.
Take a Tour of Peak Mountain Properties
In addition to these wonderful spots, Ashe County is also home to the regionally famous Ashe County Cheese Factory. A historic Ashe County business, the cheese factory began in 1930 and has since been a stop for many school field trips and travelers. Visitors can buy Ashe County Cheese, in numerous varieties, tour the factory and watch as cheese is made, and learn more about this unique part of Ashe County's history and heritage.
Because of Ashe County's wonderful location, many people are now discovering the great West Jefferson NC Real Estate for sale just less than an hour from Boone NC. While real estate prices are soaring right in the town, the Ashe County NC Real Estate prices are stable and the properties for sale are a wonderful investment as you are guaranteed a great return should you later want to sell; however, most fall in the love with their mountain retreat and never want to leave. If you are looking for an Affordable Mountain Cabin for Sale, Blue Ridge Parkway NC, or perhaps a North Carolina Mountain Retreat Home for Sale then check out our listings of Ashe County NC Real Estate and contact us today to begin making your dream of owning a mountain vacation home a reality. Ashe County is one of the best places to own a retreat!