When you visit a small town the most challenging question can be where do we eat? Which restaurants are good and offer the food selection we like? And pricing? It is too much to process when you and your family are getting hungry!!
The answer is that in Downtown West Jefferson, NC there is a lot of variety and choices to make everyone smile. There are a few fast food and chain diners but our best secret is the local owned and operated restaurants that have come on line in the past few years. Best of all you can walk to all of these!
SMOKY MOUNTAIN BARBECUE
A staple for many years has been Smoky Mountain Barbecue. This local barbecue diner offers traditionally prepared barbecue (and chicken) for the most hard to please fan. Hush puppies and side items are delicious and well-prepared offering a cafeteria style of service.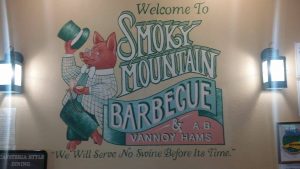 NEW RIVER BREWING TAPROOM & EATERY
A new restaurant that opened in downtown West Jefferson this year serving wings and barbecue is New River Brewing Taproom & Eatery. They offer an expanded menu of vegetarian options. This family enterprise has been welcome and praised for the variety of brews and food!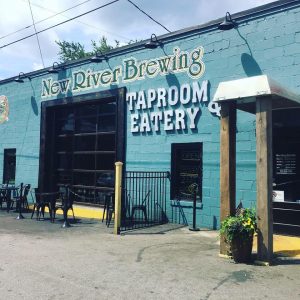 ROSEBUD DINING AND BAKERY
Rosebud Dining and Bakery is located on Jefferson Ave in West Jefferson caters to breakfast and lunch and Sunday brunch crowds! They offer gluten free, vegan options and the standard lunch fares. Rosebuds is also an excellent bakery providing cakes, baked goods of all kinds. They combine farm fresh food with a friendly community.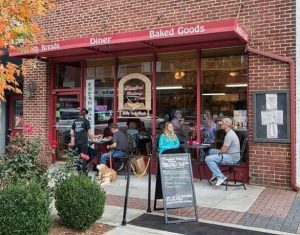 THE FARMHOUSE JUICE AND WELLNESS SHOP
A newcomer to the lunch restaurants in West Jefferson is The FarmHouse Juice and Wellness Shop. This new purist health food type of service provides salads, bowls, smoothies and sandwiches.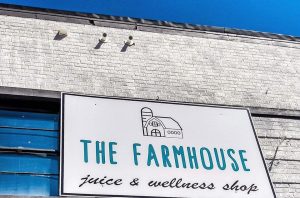 SWEET AND SAVORY
Sweet and Savory located in downtown West Jefferson leads the lunch fare with sandwiches, Soups-roasted red pepper- wraps and salads. Don't forget the desserts!! Fresh ingredients and easy atmosphere make this a favorite of locals and visitors.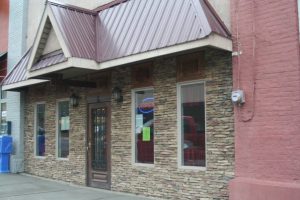 CRAFT BISTRO
If you are looking for the perfect environment for a special evening Craft Bistro is the new spot of elegance for dinner. Sunday brunch is another opportunity to taste the menu and has gotten positive reviews from patrons.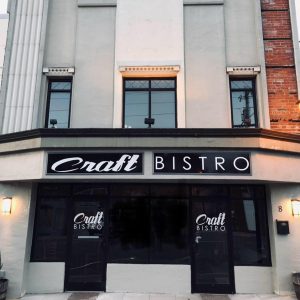 BOONDOCKS
Two of the most popular restaurants in West Jefferson are Boondocks and The Hotel Tavern. Boondocks is opened for lunch and dinner offering a variety of food for your crowd. From veggie burgers, steaks, fish, salads and specials the food and service are great. Of course, they offer their own brews and the Boondocks crews are well versed on helping you select what suits you best.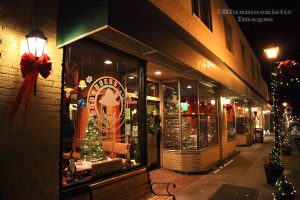 THE HOTEL TAVERN
The Hotel Tavern located in downtown West Jefferson has a warm and friendly atmosphere and often live music either outside during the summer months or inside at the bar. This is a special place for many in West Jefferson both locally and visitors to the area. They are open for lunch and dinner.